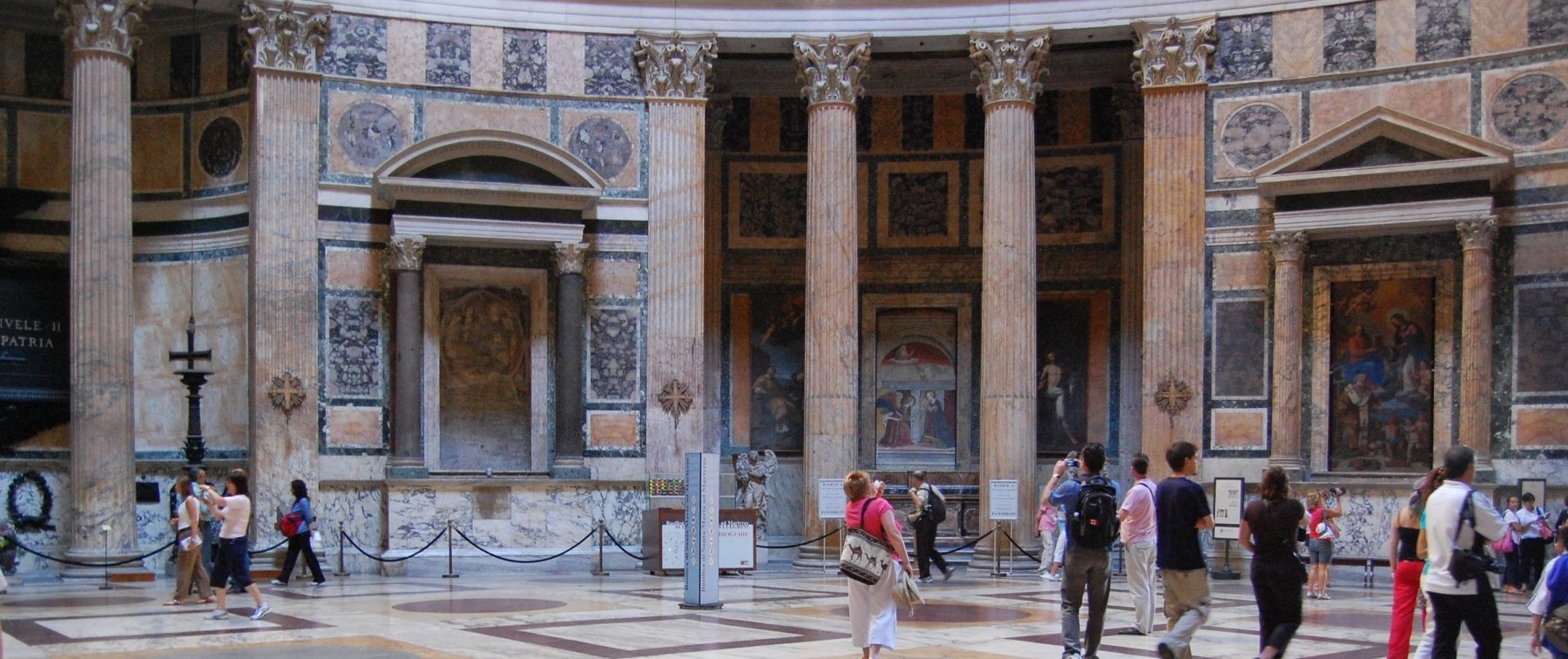 The Pantheon Tours
Pantheon tours are available to allow you to fully enjoy your visit. Comprehensive guides are available in all forms – guided tours (both public and private), audio tour or simply use a mobile app and enjoy the basilica at your own pace.
Guided Tours
Guided tours are available from Monday to Friday at 2 p.m.  and Sunday at 3 p.m.  There is no guided tours on Saturdays.  The tour fees are as follows:
Age 18+: 10 euro
Age 7-15: 5 Euro
Age 0-6: free
Private tour (up to 4 people): 40 euro
Booking a guided tour:
There are several ways to book your guided tour:
book online
call the no. 347-820-5204 on weekdays 11 a.m. to 4 p.m.
send an email to [email protected]
book at the reception desk directly
Languages support in Pantheon tours:
Tour can be conducted in English, Italian or Spanish. For more choice of languages, you may want to consider audio guide or use the official mobile app.
Audio Guide
For those who are accustomed to audio tour, audio guide is still available. The handheld device explains everything you want to know and reveals fun facts that you have never noticed.
Languages available include Italian, English, French, German, Spanish, Russian, Portuguese and Chinese.
Mobile App
Similar to the audio guide, a mobile app is available for both IOS and Android phones.
The app provides offline interactive map indicates all 15 listening points. Each with detailed explanations of the history and stories of the Pantheon.
The app supports Italian, English, French, German, Spanish, Russian, Portuguese and Chinese.
Third Party Tours
There are always tours provided by third parties which don't just offer tours to the Pantheon but other great places in Rome. Some of them allow you to enter a site in a different queue from the public queue and that is worth considering.  e.g "skip-the-line" in Vatican Garden tour.