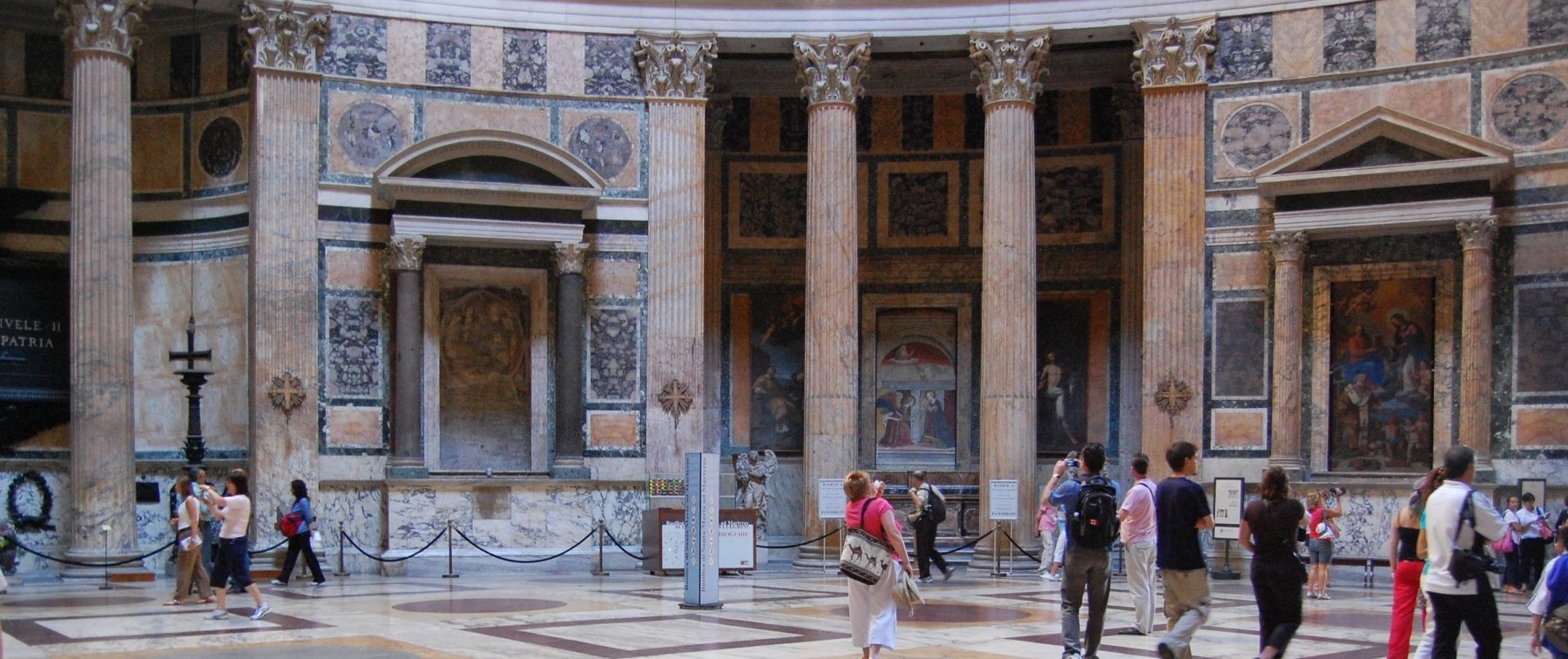 Events at the Pantheon
There are various events at the Pantheon with mass being the major activity. After all, it has been a Christian church for over 1400 years. Besides the weekly mass, there are special mass on different festivals throughout the year.
Mass
The Basilica of Saint Maria and Martyrs was consecrated as a Christian church on 13th May 609 AD (more detail about the history of the Pantheon can be found here). It is still functioning as a Christian church and mass is still running every Sunday at 10:30 a.m..
There is also a Saturday mass at 5 p.m. for European language speaking followers.
A midnight mass is held every year at Christmas Eve.
Pentecost and the Rose Petals Shower
Pentecost is a festival which celebrates the descending of the Holy Spirit to the disciples of Jesus Christ after his ascension. The Pentecost Sunday is celebrated every year on the 50th day after Easter, 10 days after the ascension of Jesus Christ. A mass is held in the morning in the Pantheon and followed by a red rose petals shower afterwards.
Last year, the mass began at 10:30 a.m. An hour later, about half dozen firemen climbed to the top of the dome and dropped lots and lots of red rose petals through the oculus (the 9 diameter hole at the roof) of the Pantheon. It's raining rose petals inside the basilica till the whole floor is covered in red petals. The celebration symbolizes the holy spirit come to earth and the rose reminds us how Jesus Christ shred blood for the people. It is certainly a harmonious and magical moment not to be missed.