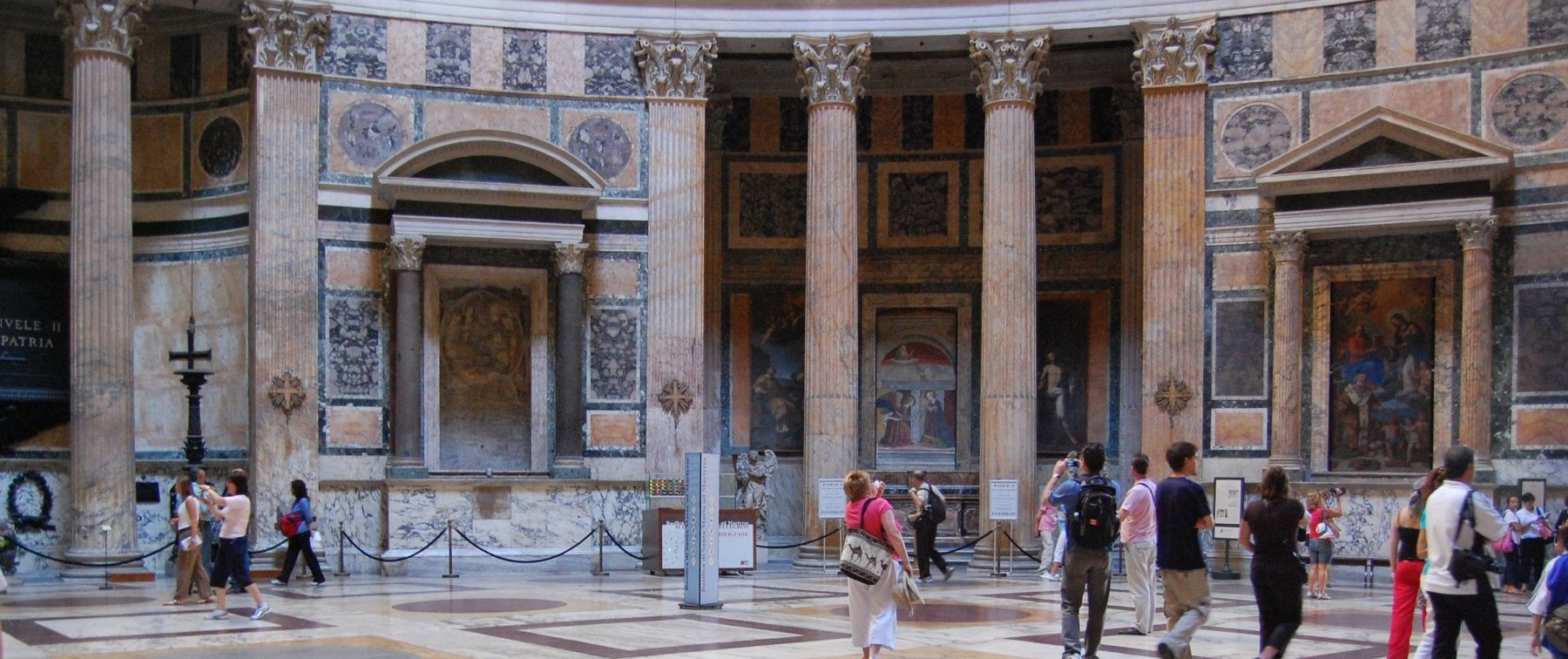 The Pantheon's Opening Hours
Here are the Pantheon's opening hours and holiday arrangements.
Opening time:
8:30 a.m.- 7:30 p.m. (last admission 7:15 pm)
Sunday:
9:00 a.m. – 6:00 p.m. (last admission 5:45 pm)
Public holidays:
9:00 a.m. – 1:00 p.m. (last admission 12:45 pm)
Please note the Pantheon closes on the following dates:
. 1st January
. 1st May
. 25th December
Visits are not allowed during Masses (Holidays: 10.30 am; Saturday: 5.00 pm).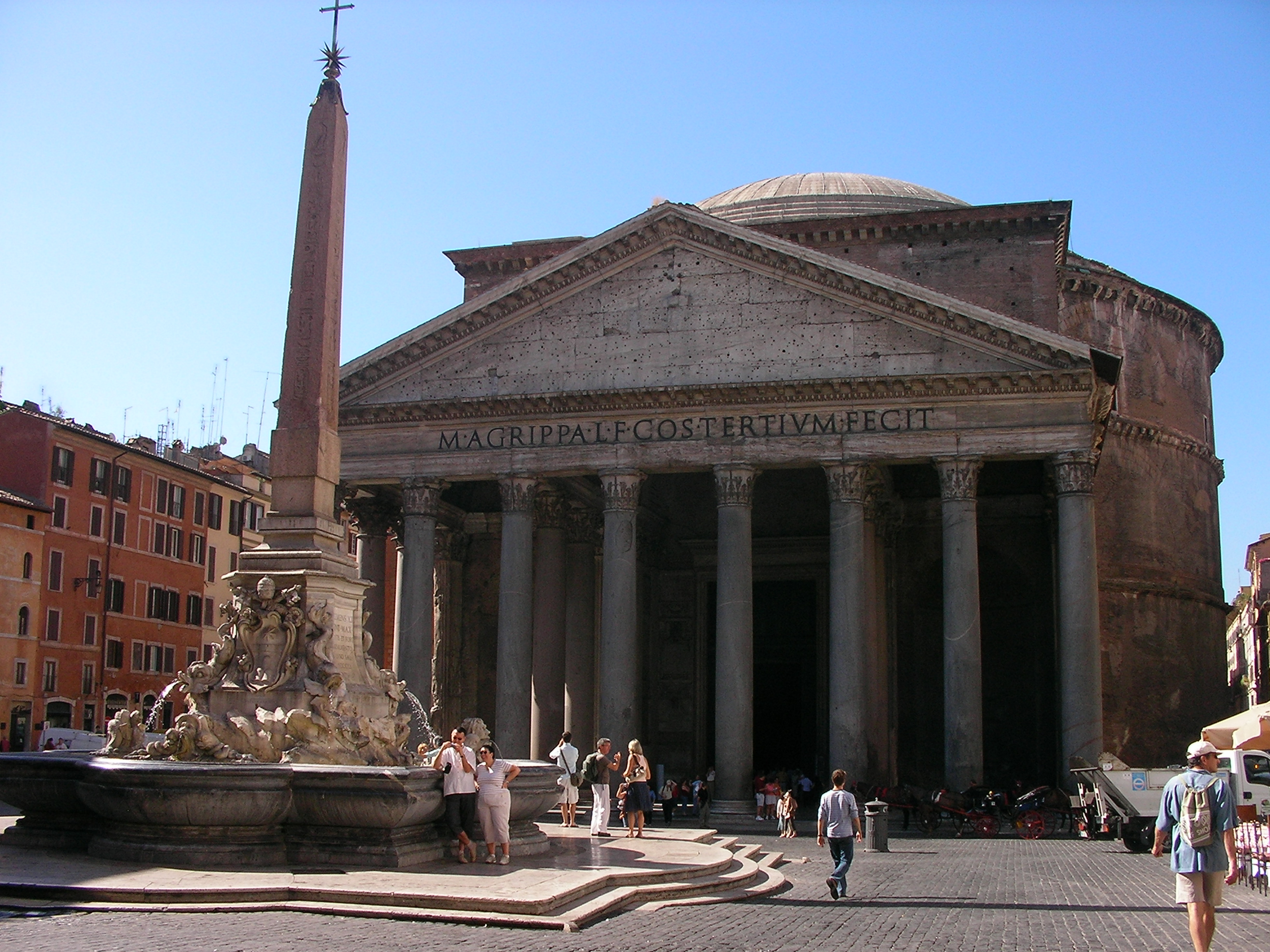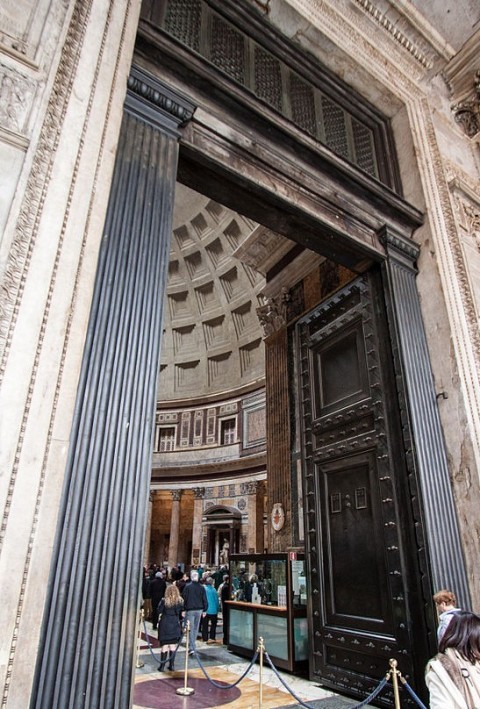 Entrance Fees to the Pantheon
There is no charge to go in at all times.  It is free.  Unless you prefer a guided tour in which case there is a fee per person.  (See details of guided tour here.)
Opening hours of other attractions
Trevi Fountain
Trevi Fountain opens at all time.  It's a public fountain.  It's much more quiet and peaceful if you visit in early morning.  You may even see the cleaning crew cleaning up the fountain and pick up all the coins at the bottom of it.
The Roman Forum and Palatine Hill
The Roman Forum opens every day from 8:30 a.m. with the last admission time being one hour before the closing time. In summer, it closes at 7:15 p.m.. As day light gets less towards winter, the closing time gets earlier and earlier – from 19:00, 18:30, 17:30, 17:00 to 16:30 in winter.  It also closed on 1 Jan,  1 May and Christmas day.
Colosseum
Same as the Roman Forum.
Basilica di San Giovanni in Laterano
It opens daily from 7 a.m. to 7:00 p.m..  It closed at 6:00 p.m. in winter.
Basilica di Santa Maria Maggiore
The basilica opens daily from 7:00 a.m. to 7:00 p.m.
The church opens daily from 7;00 a.m. to 6:30 p.m..  The Cloister opens from 8:30 a.m. to 6:15 p.m.
Chiesa di Sant' Ignazio di Loyola
It opens from 7:30 a.m. to 7:00 p.m. from Monday to Saturday. 9:00 a.m. to 7:00 p.m. on Sunday.